Are white cotton briefs, the kind your mother used to buy for you when you were a child, still your underwear of choice? There's nothing wrong with that. Tighty whities are affordable, easy to care for and very comfortable to wear. But that doesn't mean you have to resort to the same old shapeless generic brand underwear. Many of today's hottest men's underwear brands now offer a variation on the classic tightey whitey. None of the traditional qualities of these undies is sacrificed in these creations, but much is gained by way of comfort, sexiness, and overall style. DUGG carries quite a range of white cotton briefs with a twist. And while the Warehouse sale is going on, you can save up to 40%. Here are a few suggestions: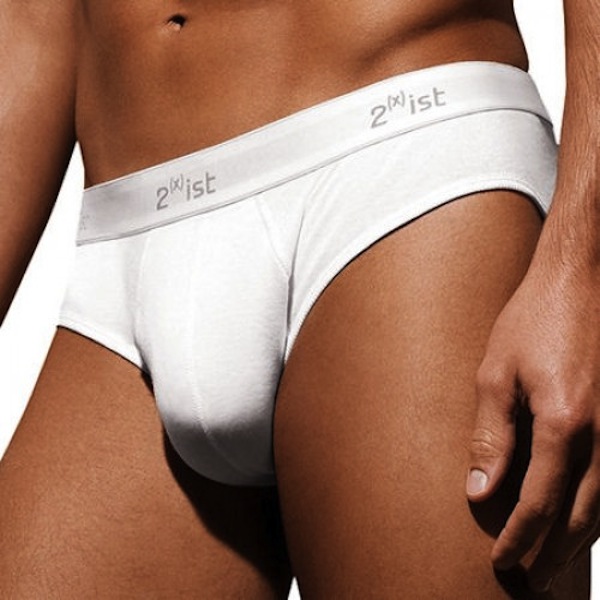 2(X)ist, one of the hottest underwear brands out there, does a mean white brief. Check out their 2xist Essentials No Show Brief. This pair of undies is made from 100% cotton and features a 3.5 cm microfiber waistband, which is ultra comfortable. These are also extremely breathable and lightweight, and come in a low cut, meaning the waistband will not show above your pants. These also feature a supportive contour pouch. They are perfect for everyday wear as well as wearing during all kinds of sports activities. This brief will not sag, or bunch, and will accentuate your profile very nicely all day long. These are available in sizes S to XL.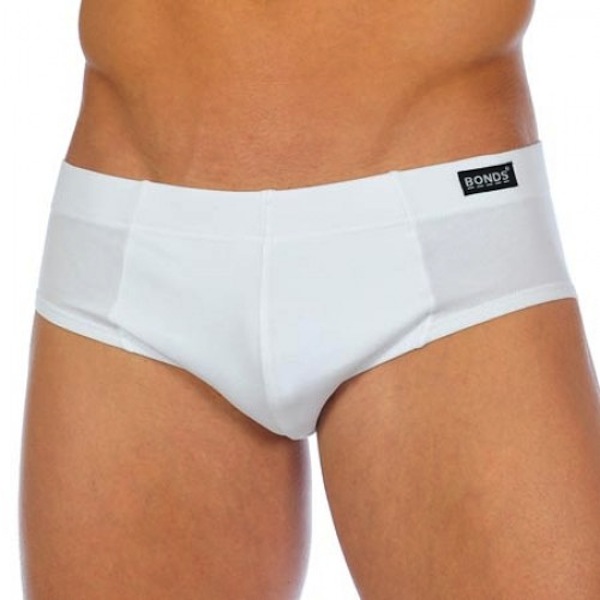 Another awesome choice for an upgraded pair of tightey whities is the Bonds C/L Hipster Brief. These feature a traditional brief design, with a lower rise waistband. They are made from a blend of cotton and elastane and feature a double lined front pouch, which is very comfortable and offers great support. Due to slight elasticity, these will retain their shape even after a full day of wear, but are also perfect for sports. These come in sizes S to XL.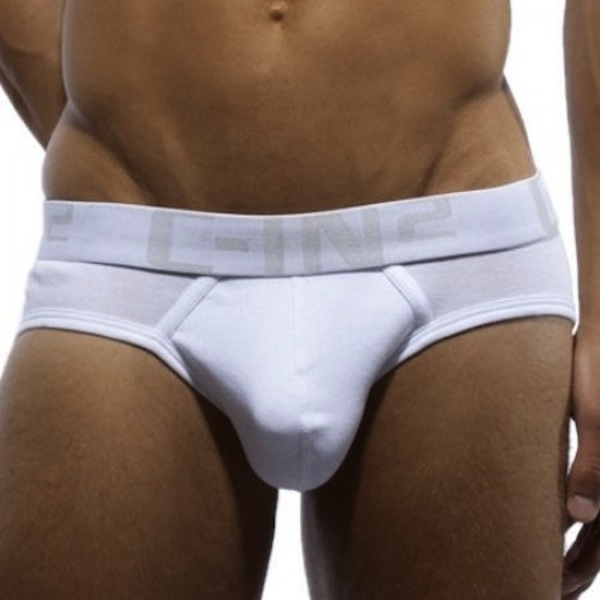 For something even sexier you can't miss with the C-in2 Core Lo No Show Profile Sling Brief. These briefs are made from 100% cotton, which is very soft and extremely breathable. The sling brief also comes with a very low waist, while the waistband itself is thick and features the brand's logo embossed on it in prominent lettering. The name comes from the special sling support structure, which is designed in such a way as to enable lifting and pushing out your frontal assets, making them appear larger in the process. These are perfect for everyday wear, especially since the low cut ensures they do not show above the waist of your pants. This brief comes in sizes S to XL.