---
2xist Boxer Briefs
In an image conscious world, where more and more people make a continuous effort to look good, it is only natural for the fashion world to dominate the undergarment sector as well. In the olden days no one, except maybe Superman, gave any attention to the detail of their undergarments. Back then, pretty much single fabric monotonous underwear was sufficient to fulfill the needs of individuals. This scenario has changed completely in today's world. Major fashion houses have now started to design and produce their own line of underwear, and interestingly this trend has increased. According to major brands, a man's image is incomplete without proper fashionable undergarments, and these companies do a good job of advertising this. Today the world is a different place, and dressing in a simple way is no longer accepted. Modern fashion trends have had their share of impact on men's undergarments as well. However, the point worth noting is that undergarments do play a role in enhancing the image and personality of a person. People don't just have to look good, they also have to carry their look in a graceful manner. The comfort and design of modern underwear help us do just that. For this reason, we see a huge amount of importance being associated with good looking durable underwear. One major brand that you should definitely look into is 2xist. Having proper undergarments is extremely important. At
2xist
, you can easily find such underwear that fulfill your private clothing needs.  You can also find a range of fabric material being used, such as nylon, cotton, flannel and even silk. The options available to you are immense. Moreover, your preference shouldn't just be based on the type of fabric, but you can also make a choice based on the color and design of the undergarments. Whatever your need is, 2xist can easily fulfill it.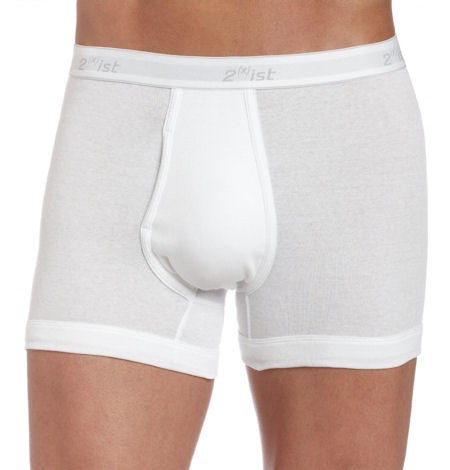 When talking about 2xist, it is worth taking note of one of the most sought after fashion style in undergarments, namely boxer briefs. Boxer briefs are also known as tight boxers, as they are longer in the leg area and are of tight-fitting nature like that of briefs. For most people, there is no alternative to boxer briefs because many of us get used to their feel and comfort since childhood. This kind of undergarment is commonly worn by athletes and sporting professionals, as their comfort and durability is like no other. Even for normal days, this sort of undergarment is quite optimal. The loose nature of this fabric helps your skin breathe and, furthermore, it also improves your mobility. Whatever the time, boxer briefs are the optimal choice for you. Previously meant specifically for high function, boxer briefs can also fulfill your fashion needs as well. You can easily find a wide range of boxer briefs at
2xist
. This major brand provides you with an updated classic look for individuals preferring a hip rise, functioning fly, and legs inspired from bike shorts ending at mid-thigh. With this unique combo, get ready to enjoy the comfort and look at a perfect boxer brief.