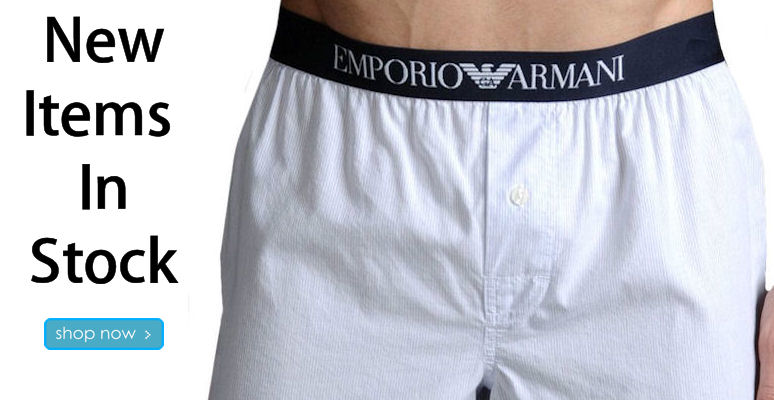 Mens Underwear Store
There has been a change over the past 10 years in the mens underwear market here in Australia, it seems Aussie men woke up seeing fashion as an important part wearing underwear, it wasn't enough to have designer jeans, shirts and shoes, now designer underwear is in. Seeing past Bonds and Jockey designer brands have created an accelerated market of modern discerning male fans. Moving into the later years we have added a huge range of underwear that has a broader appeal, men are no longer boxed in with a boring array of tighty whities. Lucky we ship to US, United States, Canada, New Zealand and UK check out the store now and try Shopping mens underwear sale. Brand Profiles |
Boxers
Are the most popular for men who would like to feel free almost like you are not wearing anything at all. Perfect for those summer months in Australia especially some nice cool cotton or silk mens boxers from Mitchdowd or Macpherson Men. The selection has evolved to a level where all fabric, material choices and styles of mens boxers can be found to keep the most particular guy happy.
Briefs
Briefs are the staple for any man they are the tried and true all rounder, look smart and feel great with your favorite 2xist briefs, C-in2 briefs,or maybe try something totally different from one of the most popular undie brands in Europe Bjorn Borg or Timoteo which is designed and made in the US.
G-string & Thongs
Don't be shy guys we know you like them they are one of the most popular styles we sell here in the store and you keep telling us! They have a variety of constructions and designs from fine strings like Magic Silk, mesh designs like Male Power, animal colours from Cocksox these along with the all time popular designs from HOM and Oroton thongs. Try them out don't be scared you will fall in love with how comfortable they are and how nice they will feel or won't feel if you understand.
Mens Underwear Sale
Shop our mens underwear sale here at DUGG, we have a huge range of undergarments at great prices, stock clearance and end of season styles are available at fabulous discounts. We have
Mens Underwear Styles
Check our Style Guide for the latest in Mens underwear just beiong released or just find the right pair to suite your style or the occasion. With the selection of undies available to day there is a huge selection for you to find your favourite pair.