While last season hot pink was the color of choice, lighter, more pastel pink undies are definitely the way to go this summer. The various underwear designers call pink by many different names, such as fuchsia, rose, salmon, and coral, but all of them are selling like hot cakes this summer. Who knows, pink might just become the new white, or black for that matter, when it comes to the color of choice for your undergarments.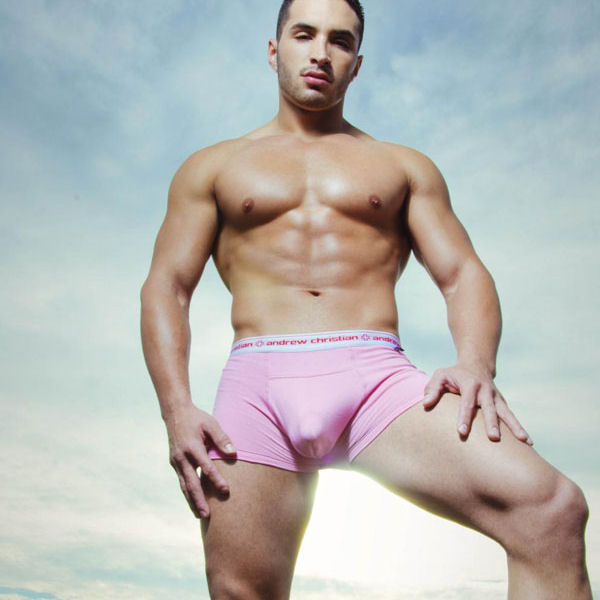 Due in part to customer demand, several underwear designers have updated their collections to also include a variant of the color pink. So what are your choices? The designer that offers the most styles in this color is definitely Andrew Christian. You can get many of his bestselling styles, such as the Andrew Christian Tighty Whitie Punked, the Vivid Fuse and the super comfy Almost Naked line in colors such as fuchsia, and the lighter pink version called bubble gum. Almost all of the underwear styles by Andrew Christian now also feature his signature Show-It Technology, which greatly accentuates and enhances the appearance of your package.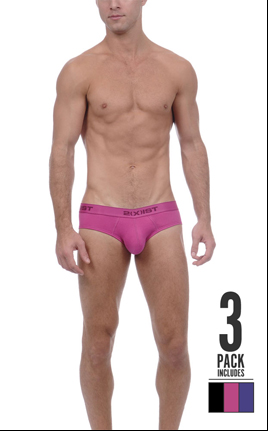 The popular underwear brand 2(X)IST also recently updated its Essentials No-Show collection with the color pink.  This collection is comprised of a brief and a trunk, both of which are made from 100% cotton, which makes them absolutely perfect for everyday wear. The luxury brands are also following the trend of providing pink undies this season. Emporio Armani has updated their classic Cotton Stretch collection with what they are calling the Fuxia Pink color. This line features the wide embossed logo waistband, and is comprised of a thong, brief, boxer brief and trunk.  Something for everyone, in other words.