Colourful Undies are Awesome
Classic black or white underwear has their place in all undies drawers, but sometime certain occasions just call for a bit more colour. Whether the idea is to get noticed, lighten up a dreary day, or simply to show off your fun and creative side, colourful undies can get the job done.
DUGG carries quite a few fun and colourful underwear styles. So if such undies are your thing, why not scroll down and check out some of the coolest styles available today.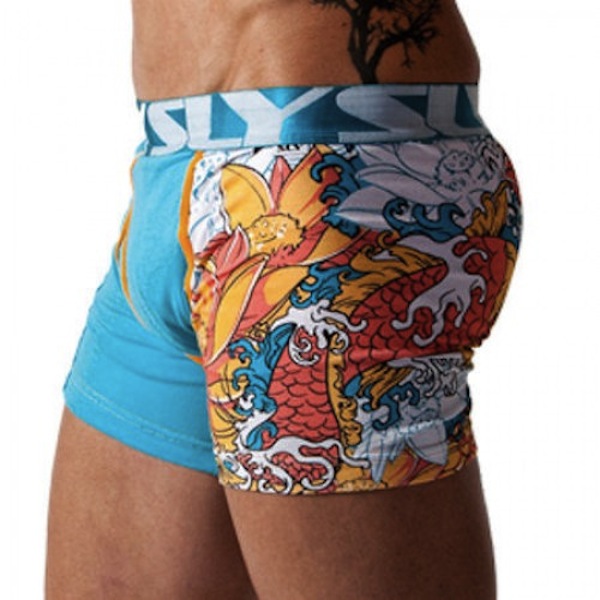 Sly Underwear carries quite a few fun prints, so I'll start today's list with a pair of their trunks. The Sly Underwear Lotus Works Trunk features a unique, vivid print of a lotus flower and a koi fish, which are both very symbolic and great to look at. This trunk also features a comfy wide elastic waistband with the brand's logo. The comfortable frontal pouch is lined with orange piping for that added splash of color. These are made from 95% cotton and 5% elastane, a material blend that offers great form-fitting properties, and is lightweight and breathable enough to wear all day. These are perfect for daily wear or for a night on the town.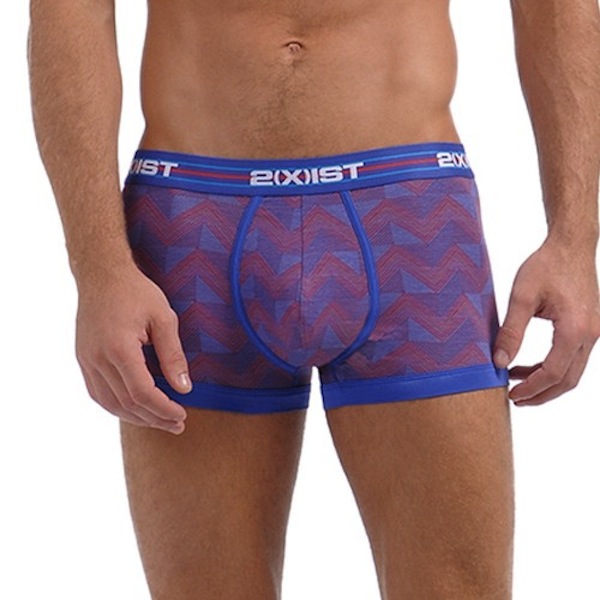 Another very cool colourful style comes on the 2xist Prints Chevron Stripe Acai Print No-Show Trunk. These trunks feature a subdued purple zig-zag stripe print. As is the case with all 2xist undies, this trunk is also very well made, as well as sexy and comfortable to wear. This item also features a low-cut waist that will not show above the waistline of your pants. They're made from a soft and absorbent pima cotton and elastane blend and will hug your body perfectly. This style comes in sizes S to XL.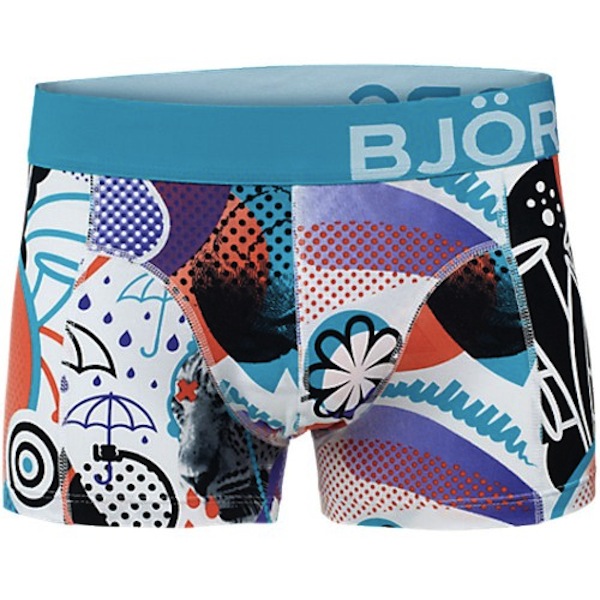 Another awesome colourful style is the Bjorn Borg Cotton Stretch Cut and Paste Short. This comfy trunk is made of a soft cotton and elastane blend, and features a blue, black and red print that you won't see anywhere else. These are very fashionable, and feature a comfy contour pouch, meaning that they are awesome for everyday wear. As the print is quite subdued, these can easily replace your boring old black or white trunks.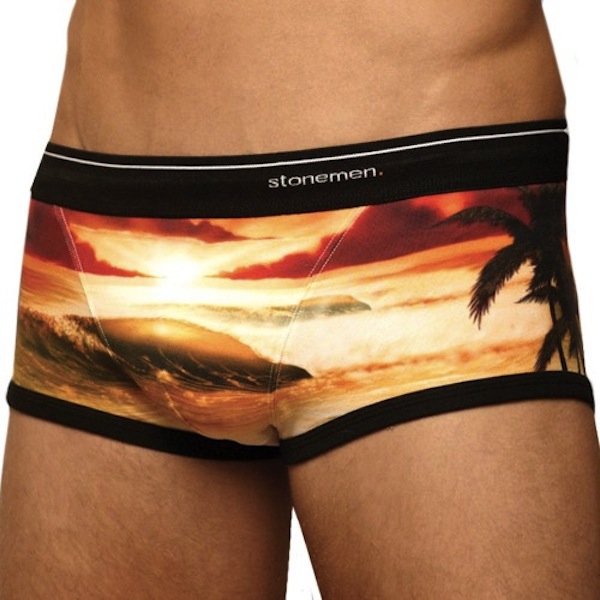 And for the ultimate in colorfulness and style, see the Stonemen Red Sunset Trunk. This seamless trunk features a vivid and unique wraparound print of a glorious sunset on the beach. The trunk also features a comfy black elastic waistband and black piping along the leg openings. On the functionality side, these are made from a super soft cotton and elastane blend, which allows for great freedom of movement. These are also elastic enough so that they will not sag even after a full day of wear. They are available in sizes S to XL.