New Arrivals at DUGG: Supawear Underwear and Swimwear
Supawear is an Australian men's underwear, swimwear and athletic wear brand that prides itself on providing high quality, fashionable and stylish apparel for men. Hence the name: Supa, which is really just 'super" without the 'r.' the brand has been around for a few years and their collections get cooler and more unique with each new season.
If you are looking for one-of-a-kind, colourful undies you would do well to check out the offerings from this brand. The undies and other apparel that they offer is always available in vivid colors and sexy cuts that are sure to turn some heads. While their offerings might not be best suited for a corporate type of workplace, there is no reason not to get some to wear on your days off.
DUGG has just stocked up on various new styles from Supawear and here are a few suggestions.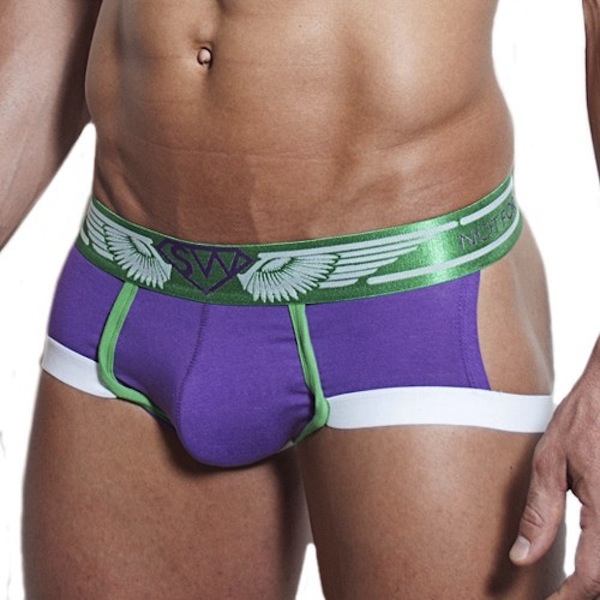 We'll start today's list off with the unique and very hot Supawear Supa Fly Jockstrap in the colour Berries. This comfy and cool jockstrap looks like a brief from the front and a classic jock strap from the back. It is available in two additional colors, namely yellow and red, and comes in a handy 3 pack, which makes these very affordable. The jockstrap is made from a super soft cotton and elastane blend and features a roomy contour pouch. The wide elastic waistband also features the brand's logo and some awesome wings detailing. The jock is available in sizes S to XL, while the Supawear Supa Fly collection also consists of a trunk and a brief.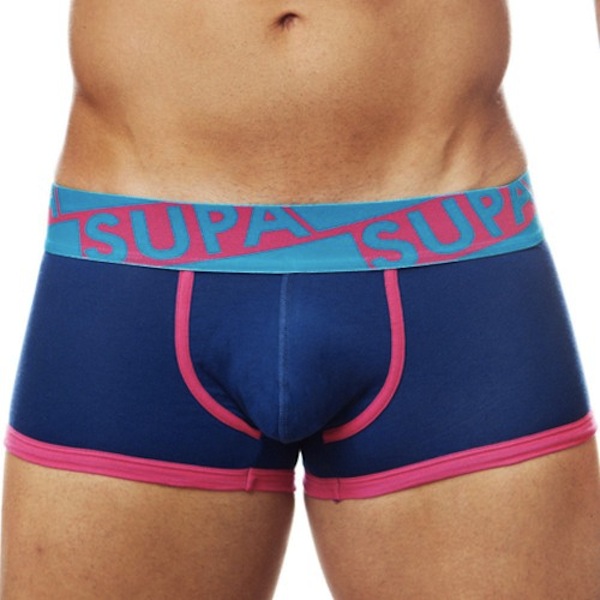 For something a little more laid back, see the Supawear Supa Supa Trunk. This unique trunk also comes in a handy 3 pack and the design is brand new on the market. The trunk comes in 2 cool colors, namely navy and green. The navy version features vivid pink piping along the pouch and leg openings, and the green version has navy piping. The contour pouch is very supportive while the line also features a comfy thick elastic waistband with the words Supa Supa printed on it. This style also comes as a longer leg trunk and a brief. This style is also available in a classic white with light blue piping and waistband.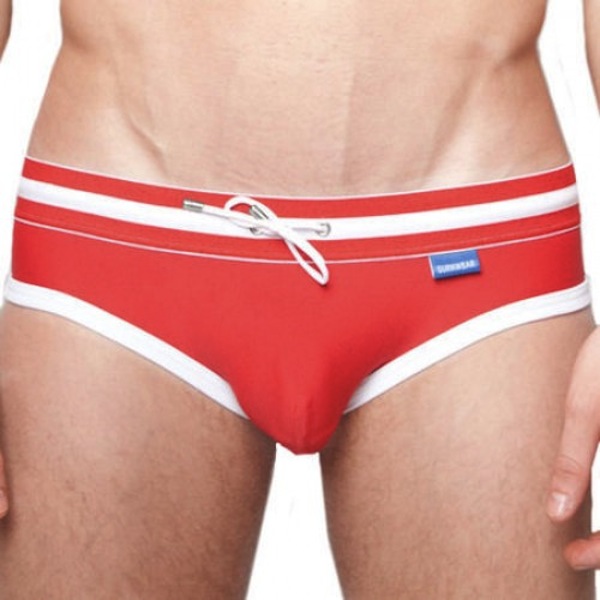 And if you're looking for a hot pair of swim briefs you can't miss with the Supawear Supa Man Swimwear. This style comes in a vivid red or blue and features a sexy low-rise cut. The swim brief is double lined and features the brand's logo prominently across the backside. You'll definitely get noticed wearing these to the beach or the pool.
For more cool Supawear styles click here.