DUGG is currently holding a warehouse sale and has discounted a bunch of awesome underwear for up to 40%. One of the brands that has been discounted is also Andrew Christian, which is great news for anyone looking to stock up on items from this hot and popular underwear maker. These savings won't last so I suggest you don't spend too long deciding. Read on to see which sexy Andrew Christian styles have been discounted.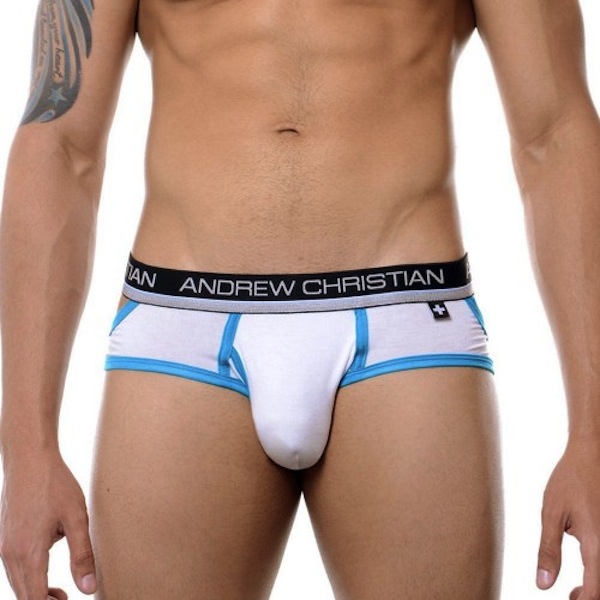 First up, you might want to check out the Andrew Christian Air Sculpt Comfort Jock. This item features very soft, and gently supportive straps that will give your backside a nice lift. These also come in a body-hugging look, and feature a roomy pouch for that added bit of comfort. These jocks are perfect for sports, or as everyday wear, since they are made from a super soft blend of 95% bamboo rayon and 5% spandex. This jock is available is sizes S to XL.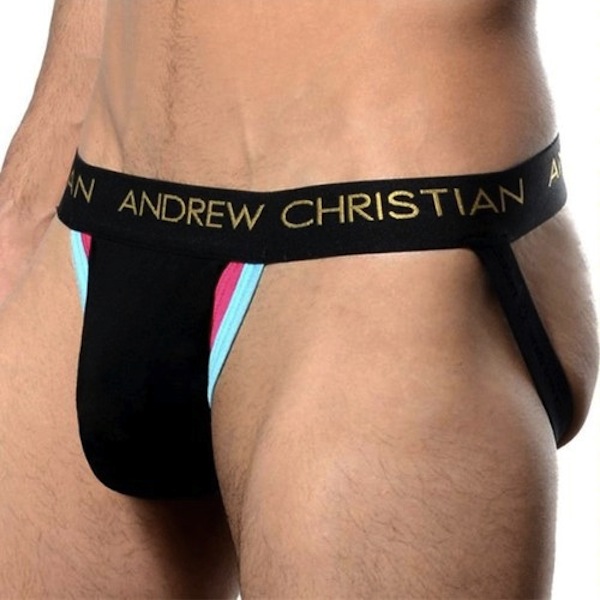 Another sexy jock strap you should check out is the Andrew Christian Trophy Boy Jock Strap. This jock is perfect for the well-endowed among you and really lets you show off your assets in that department. It comes in a black body, with blue and lilac highlighting along the pouch. The Andrew Christian logo appears in gold lettering along the waistband. This jock is made from 93% bamboo rayon and 7% spandex and comes in sizes S to XL.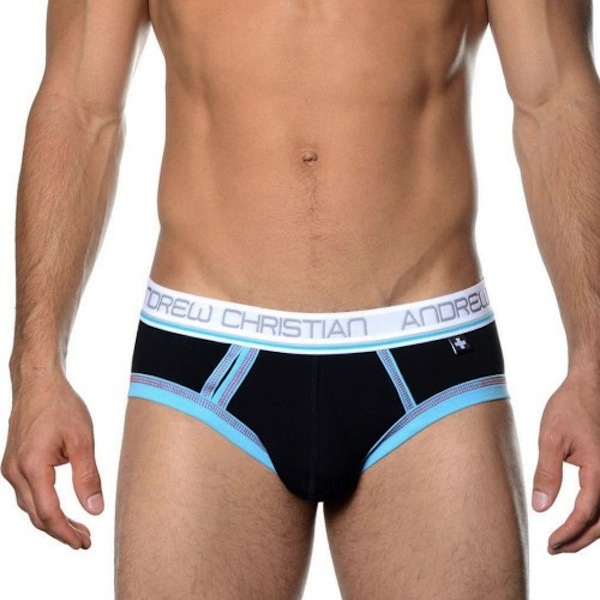 If you're looking for something with a bit more coverage, try the Andrew Christian Tighty Punked Brief. This item is an awesome, designer take on the classic brief and comes in a black body with a contrasting white waistband. It also features blue piping along the pouch and leg openings, and red stitching. They feature a comfy contour pouch and a fly front, and are made from a blend of 90% cotton and 10% spandex. These are perfect for everyday wear and definitely worth checking out.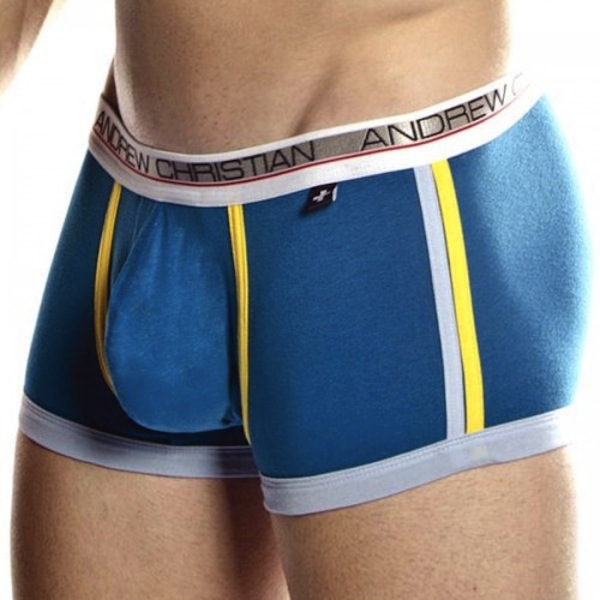 If you're more of a boxer brief type of guy, then see the Andrew Christian Show-It Ace Boxer. This trunk comes in a cool teal color with sporty stripe highlights in white and yellow on the hips. The Andrew Christian logo appears on a silver metallic strip along the waistband. These are made from a blend of 90% cotton and 10% spandex and feature the famous Andrew Christian "show it technology" which will add up to 1.5 inches to the appearance of your frontal assets without any uncomfortable padding or straps. These also feature the anti-muffin top elastic waistband, which will slim the appearance of your waistline. This trunk comes in sizes S to XL. For more awesome Andrew Christian items on sale at DUGG click here.